CHALLENGE AND OBJECTIVE
Research opportunities
A multinational brand selling coffee products was looking for ideas to add value to its product range. So together we decided to conduct a research study on how people drink coffee. The initial research was conducted in 3 countries (France, Switzerland, Canada) then the project focused on the french market taking into account customer priority.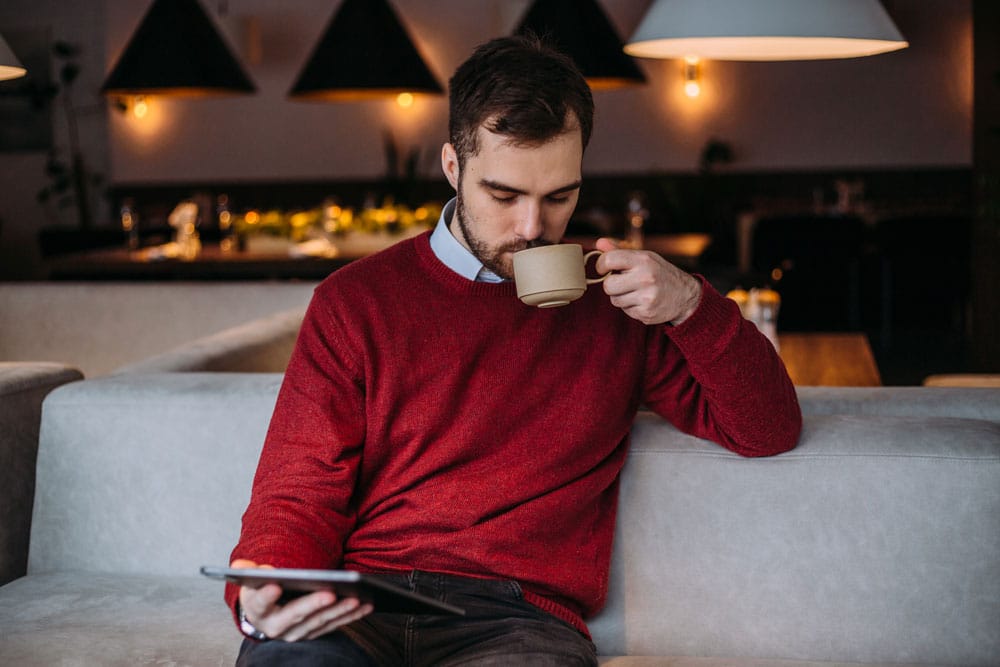 Intervention
Responsabilities
UX Researcher, UX Designer
Duration of the project
2 months 1/2
Applied methodologies
Exploratory research
User interviews
Affinity diagram
Personas
User journeys
Analysis
Opportunities research
Sketching of ideas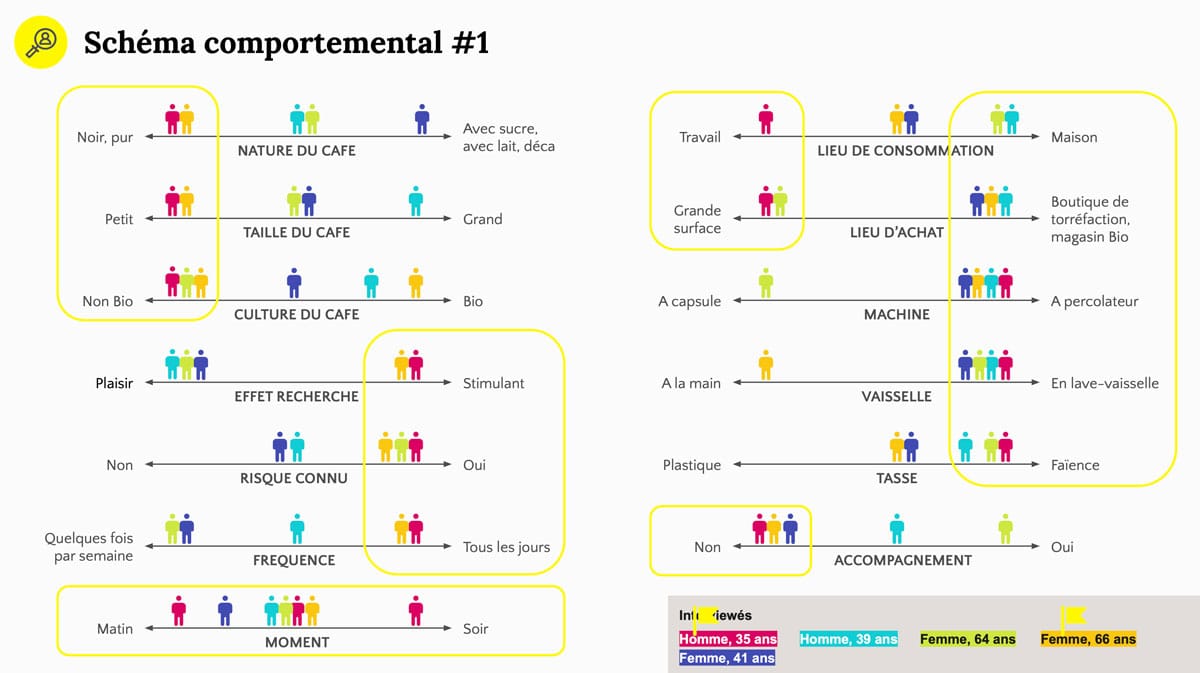 METHODOLOGY
Immersion and framing
To understand the reality of the subject, the first step is immersion. My field observations were conducted in 3 French-speaking countries (France, Switzerland, Canada). By sharing the primary research results with the client, the latter decided to focus the research on the consumption of coffee at home in France, as it presents more opportunities and takes into account its constraints and market priorities.
Interviews and analysis
Individual interviews were done by me. My analysis of these interviews allowed me to identify behavioural patterns and to define three personas: a primary, a secondary and an extreme. The priority of the study is given to the primary persona as it represents a larger market share.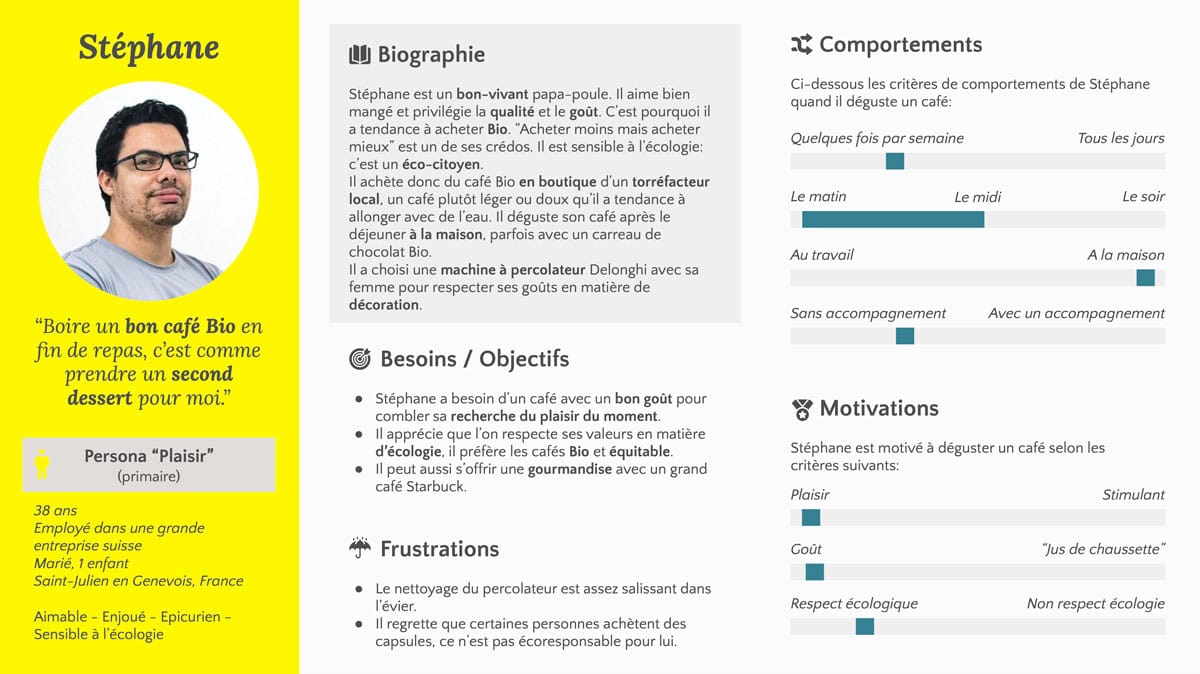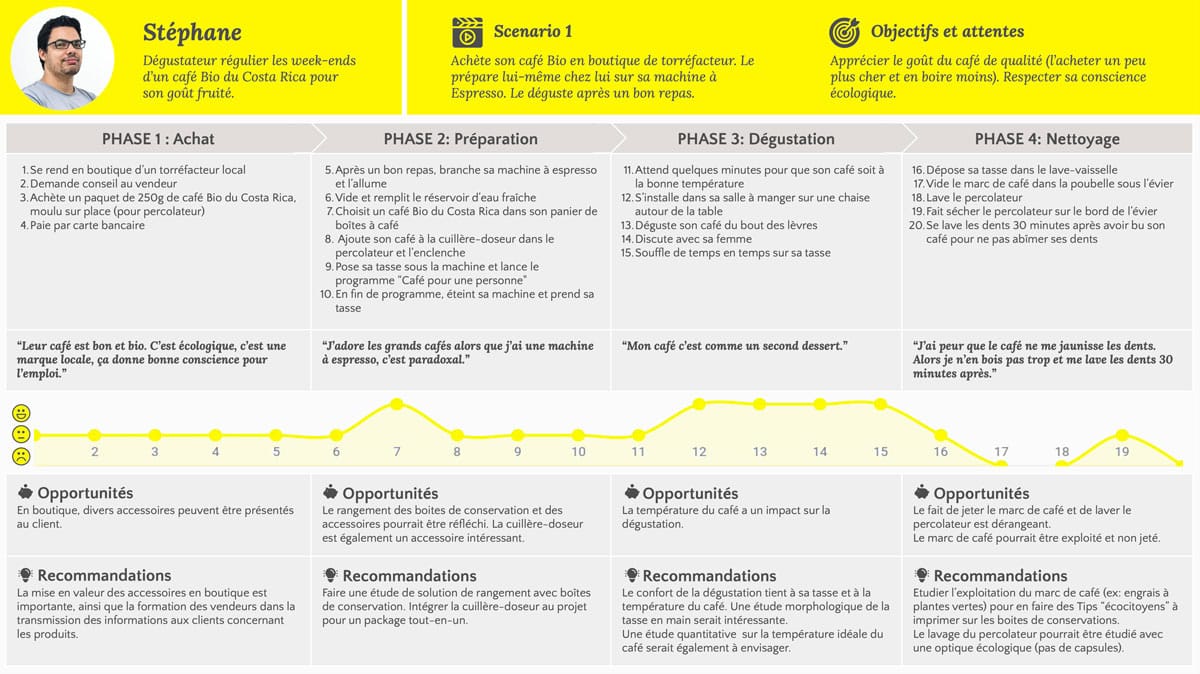 RESULTS
Opportunities
The completion of the user journey of the primary persona has made it possible to raise points of friction. By looking for solutions to these disadvantages, opportunities were identified that would allow us to distinguish ourselves from the competition. In this project, 4 opportunities (sketched by me below) and also a new potential market were detected to the great satisfaction of the client.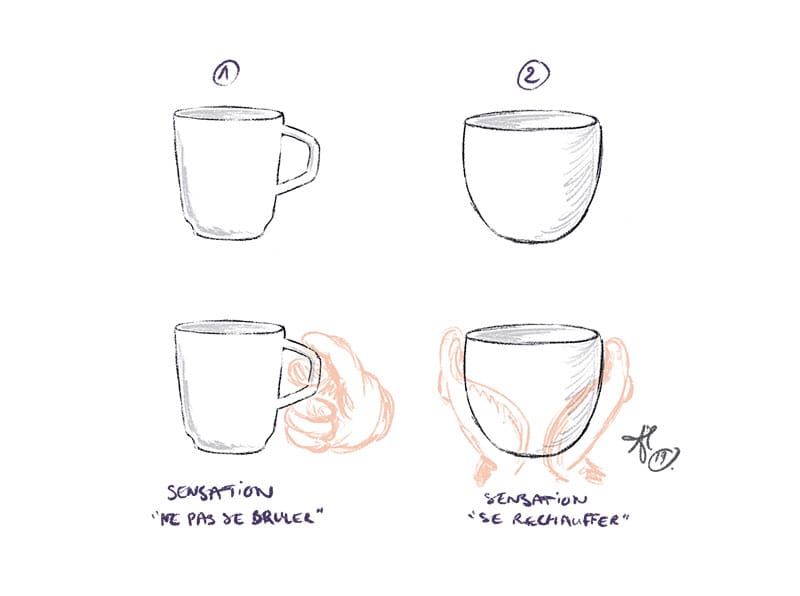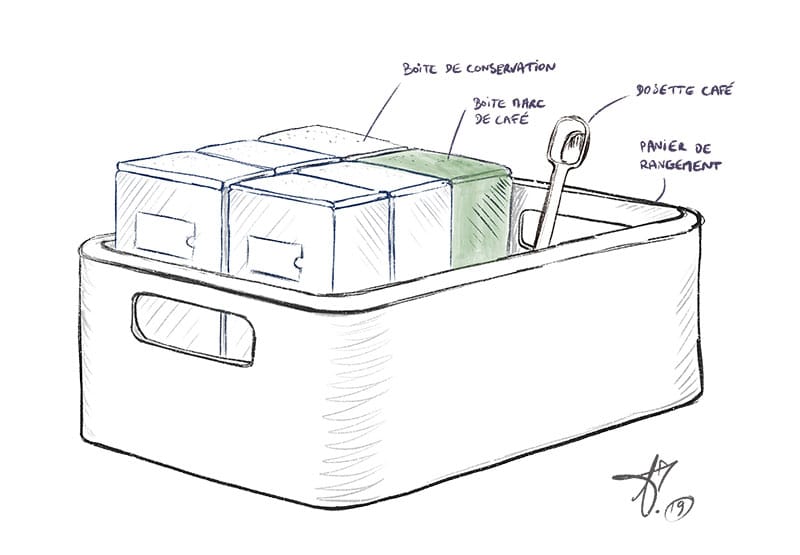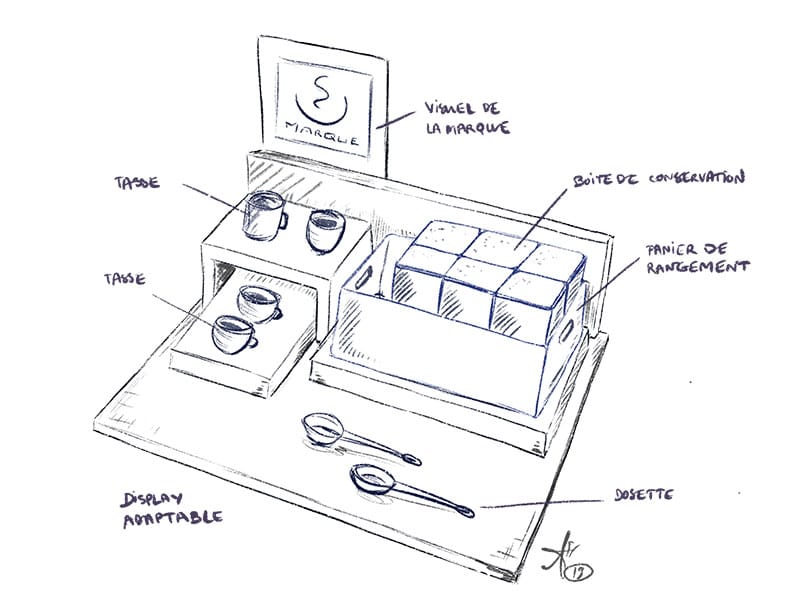 CONCLUSION
Report and recommendations
The study was delivered in the form of a report including personas, user paths and of course opportunities illustrated in sketches as well as strategic recommendations concerning the new market.
Customer Testimonial
« The research method is perfectly mastered. Adeline demonstrates all her skills with the presentation of the 4 opportunities. Her assessment is very relevant because it takes into account the limits of the study as well as the recommendations and methodical choices (user tests, for example). Her summary highlights her very good deliverables before concluding with the proposed next steps. »
Arnaud Lissajoux
Product Owner et Grands Comptes
Expand your market?
Finding new opportunities for one's market requires a difficult step back for the business. It is advisable to delegate the research phase to an external and objective Designer.