CHALLENGE AND OBJECTIVE
Evaluate the current solution
Thinking that one's presence on the Internet is enough to make one's business take off is utopian. Before committing marketing budgets, it is essential to ensure the performance of the site and the satisfaction of its users with an audit conducted by an expert: as an UX Designer, I am also certified Google Analytics Advanced, which allows me to compare the qualitative results of UX and the quantitative results of analytics.
The aim of this project was therefore to extract from the analytical data of the website of yoga classes the lessons necessary to understand how to develop the business.

Intervention
Responsabilities
Business Intelligence, UX Strategist
Duration of the project
1 week 1/2
Applied methodologies
Exploratory research
Implementation of the Google Analytics Tag
Analysis of Google Analytics data
Data Visualization
Recommendations
Reporting
METHODOLOGY
Data analysis
The first step was to set up a backup of the website's analytical data with the installation of Google Analytics. This was followed by a period of 2-3 months to accumulate sufficient data for analysis.
Finally, the analysis revealed points of improvement in the architecture of the site, its readability and also its acquisition strategy.
The data visualisations of the analytical results were represented in a transparent and objective manner to avoid interpretation bias.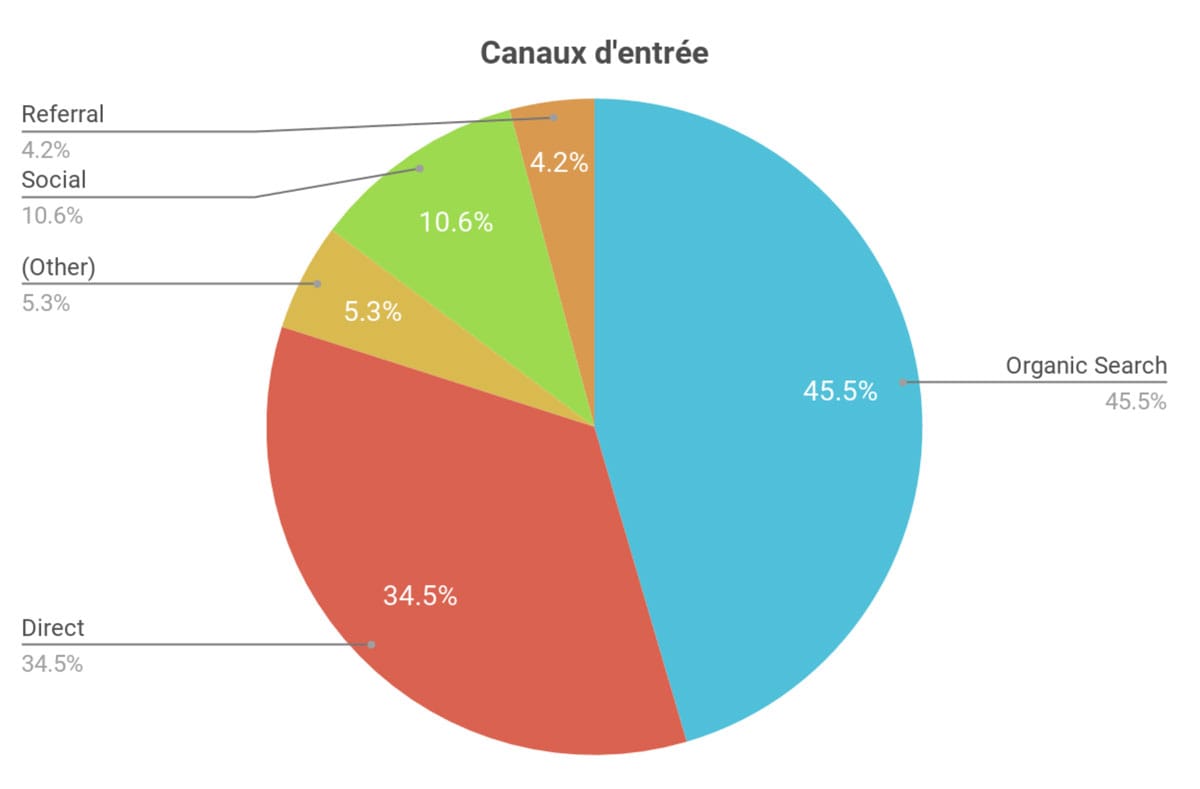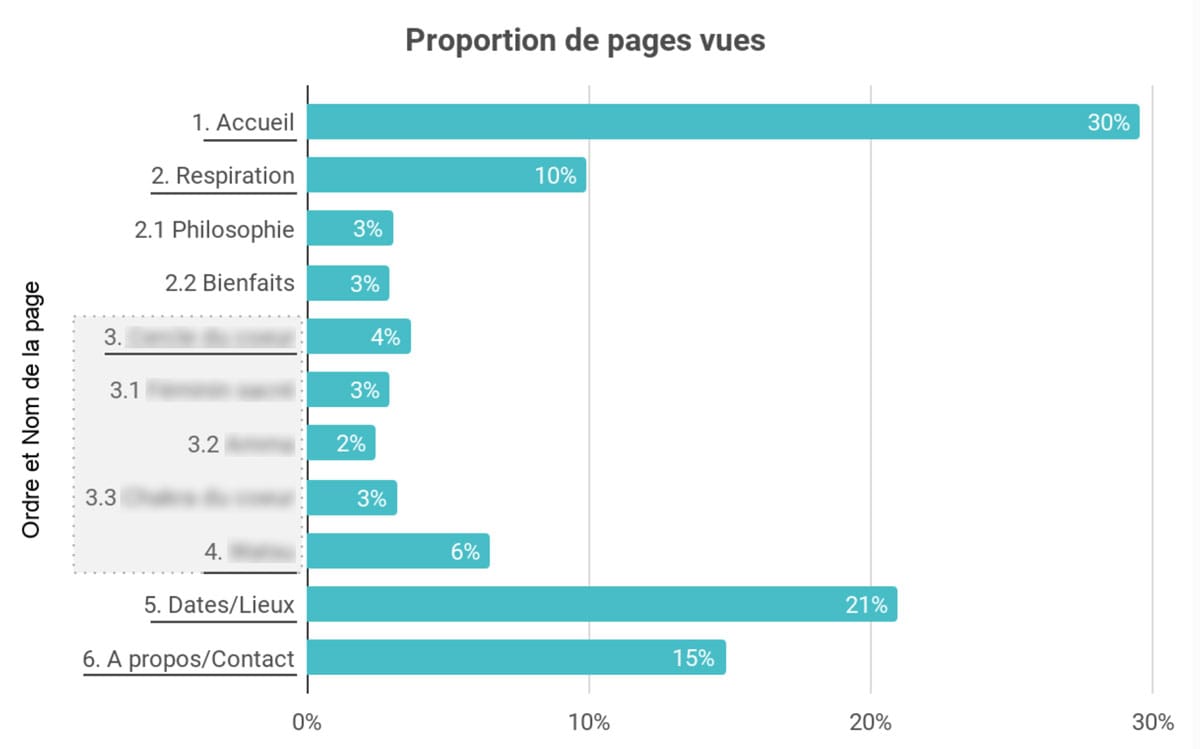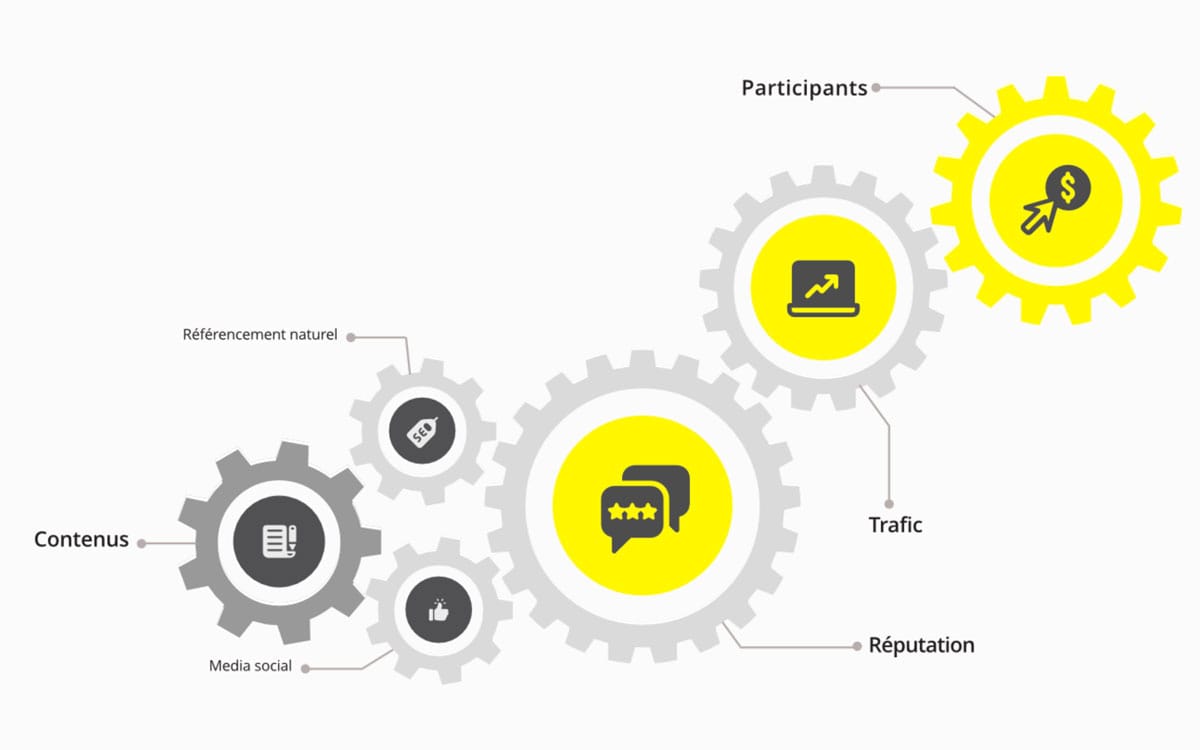 New strategy
As the results were not satisfactory, a new strategy was proposed taking into account the client's constraints (time and budget available).
This strategy is based on content (blog and social media) to increase brand awareness and customer acquisition.
CONCLUSION
Report and recommendations
The data visualisations and their interpretations were delivered in the form of a report.
Taking into account the client's constraints, a no-code solution was proposed to facilitate bookings, manage registrations and ensure the commitment of participants.
This new strategy convinced the client who planned to implement it.
Testimonial
« The professionalism of the speech (Adeline has a Google Analytics certification) and our satisfaction prove the quality of the work done. Adeline makes the most of her skills. Adeline demonstrates a real strategic vision for the site, as well as for social networks. »
Arnaud Lissajoux
Product Owner et Grands Comptes
Increase conversions?
Thanks to a performance audit of your solution, we will be able to determine the points of improvement necessary to increase your conversion rate.